Pec Fly/Rear Delt FH23
FH23
Machine for chest openings and back of the shoulder. Its double grip facilitates diversity in the angles of the exercise.
Forza Hero is our new premium line of Bodytone force machines, specially designed for professional gyms and training centers. These machines have been developed with a clear approach to user satisfaction, providing higher training results and an exceptional quality sensation.
The Pectoral/Deltoid Machine posterior FH23 is an essential addition to your gym. Its versatile functionality allows you to train chest openings and work the back of the shoulder. With its double grip, you will have the possibility of diversifying the angles of the exercise, allowing a greater variety in your training routine.
This machine stands out for several main features that make it stand out in the market. On the one hand, it offers the option to incorporate an optional connectivity kit. With a 10 ″ touch console and NFC connection, your users will be able to monitor and exhaustive control of your exercises. In addition, it has an integrated repetition score in its fairing, facilitating counting during training sessions.
Comfort is a priority in the Forza Hero line, and the Pectoral/Deltoid flight machine FH23 is no exception. The seats and backups are made of foam and upholstered in a similar antiallergic skin, which is easily cleaned. In addition, they have a carbon fiber effect texture, providing a high quality finish. A rear protective cover manufactured in injection ABS, which protects and reinforces the upholstery, adding durability, is also included.
In addition, the machine has an adjustable seat using a rapid release regulation lever made of aluminum. This allows you to adapt the machine to your needs and preferences. While its non -slip PVC handles provide a safe grip during the exercises.
The weight selector is magnetic and the plates that are used are stainless steel with a colored code to indicate the level of intensity. As standard, the machine offers a load of up to 107 kg, with 7 kg plates. PVC -coated steel cables guarantee an ultrasilencious and safe movement, while stainless steel plates guides ensure a fluid experience.
In summary, the Pectoral/Deltoid flight machine FH23 of the Forza Hero line is an exceptional force machine that will raise the quality of your gym. Its functionality, connectivity, comfort and durability make it a valuable investment to meet the demands of your most demanding users. Take this opportunity to provide them with a superior training experience and differentiate yourself in the market.
Additional information
FORZA HERO
Bodytone's premium line of strength machines, designed to satisfy the most demanding users in gyms and professional training centres.
Optional connectivity kit
Including a 10-inch touchscreen
and improves user satisfaction
With this display your users will enjoy detailed training tracking and share the data with their smartphone efficiently and quickly.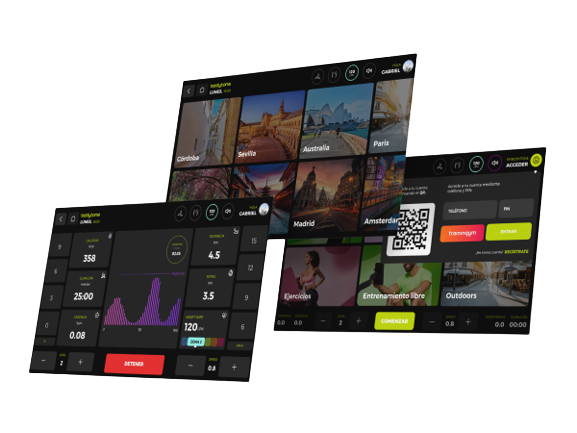 Isolateral independent movement
The stroke is more natural and the effort is more effectively concentrated on the desired area.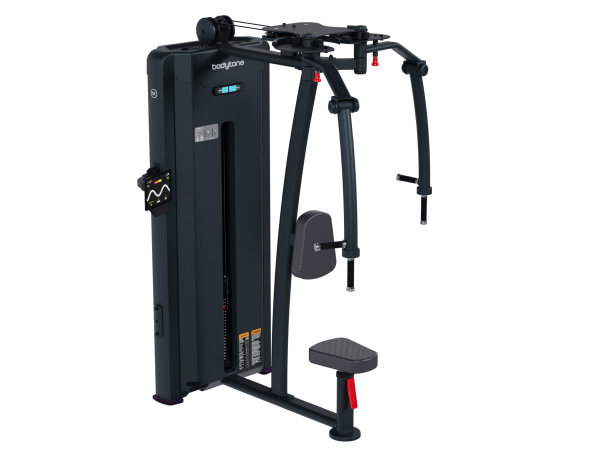 Digital Counter
Users will now be able to concentrate on training and stop counting reps.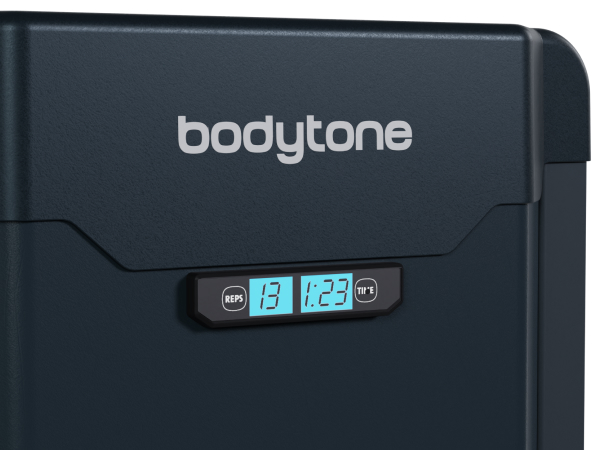 Maximum comfort
Backrests made of high-quality foam and upholstered in imitation leather, anti-allergenic and easy to clean. They also include a rear protector that protects and reinforces the upholstery.
Easy to adapt
The arms is regulated by easy to use pop-in. While the seat is adjusted with a quick release lever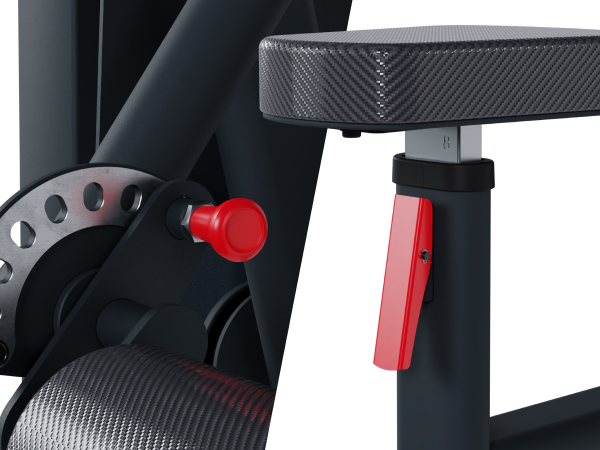 | | |
| --- | --- |
| Weight | 141 kg |
| Dimensions | 130 × 150 × 205 cm |
| Product Range | |
| Product Line | |
| Training type | |
| Sports | |