Leg Extension SR05E
SR05E
Bodytone SR05E professional leg extension machine
Solid Rock's professional weight training machines stand out for design and innovation. They have a careful aesthetic and are equipped with the latest technology.
In the line of Bodytone Solid Rock strength machines, our brand is committed to a completely renewed design where curves and design prevail along with the corporate color, green, that gives it that sporty and elegant air. Solid Rock equipment uses technology from the automotive industry so that the structure and paint last up to 10 years or more. A guarantee of quality, resistance and durability.
Additional information
Bold es la referencia en máquinas de fuerza de gimnasios y centros deportivos del más alto nivel por su diseño, prestaciones y durabilidad.
Estructura
Los productos de la gama Bold destacan por tener una estructura robusta y firme gracias a los materiales de alta calidad empleados. Cuenta con una estructura fabricada en acero cuyo proceso de curvado ha sido en frio para mantener sus características físicas. Mientras que su empuñadura tiene una textura granulada para mejorar el agarre.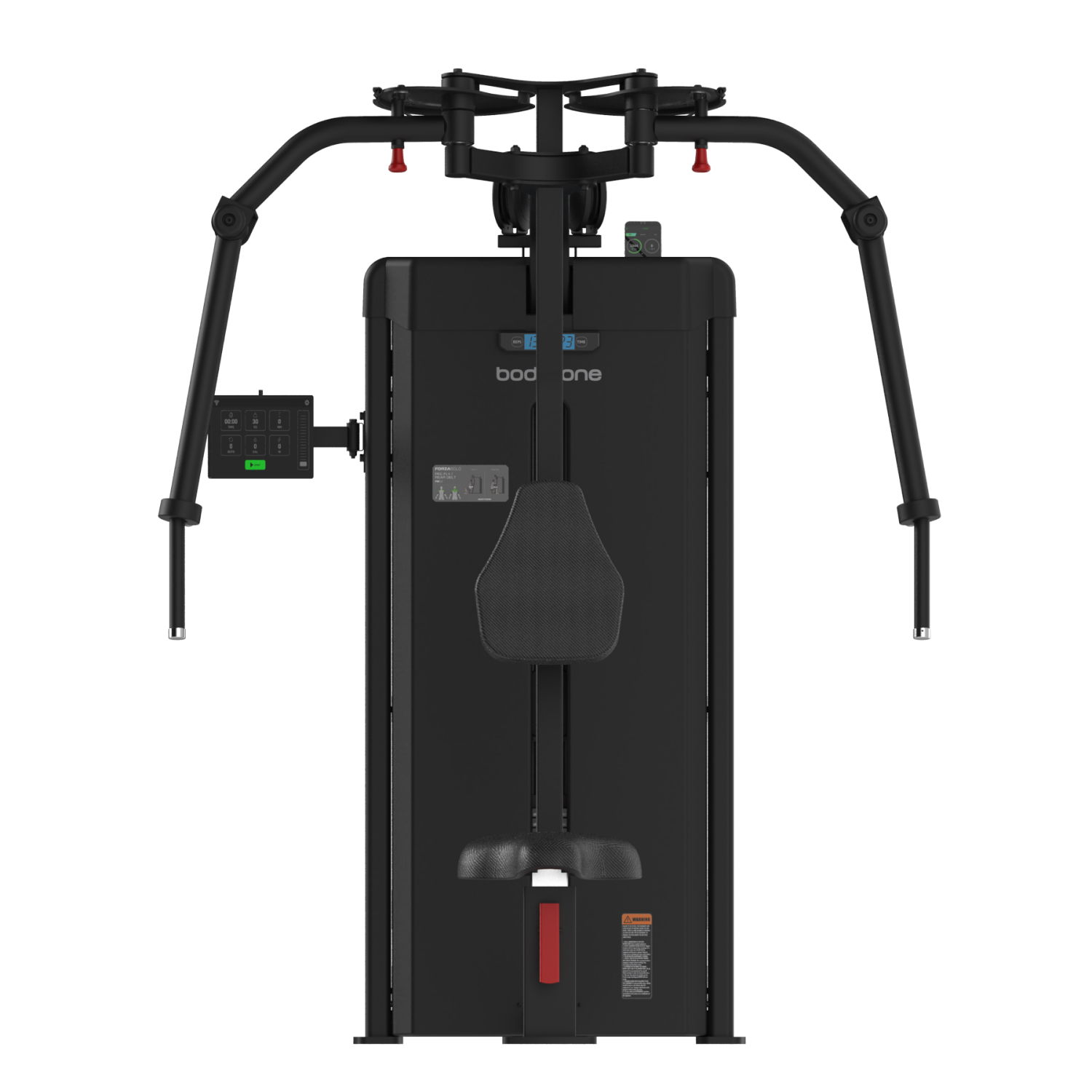 Capacidad de carga
Cuentan con 2 soportes de almacenamiento con una capacidad de 4 discos de 20 kg por lado y dos soportes para la realización del ejercicio que soportan 120 kg por lado.
Asiento regulable en varias alturas
Nuestras máquinas están diseñadas para un espectro de usuarios muy amplio, permitiendo la regulación de las mismas para adaptarse a diferentes estaturas de usuario, desde 150 hasta 200 cm aproximadamente.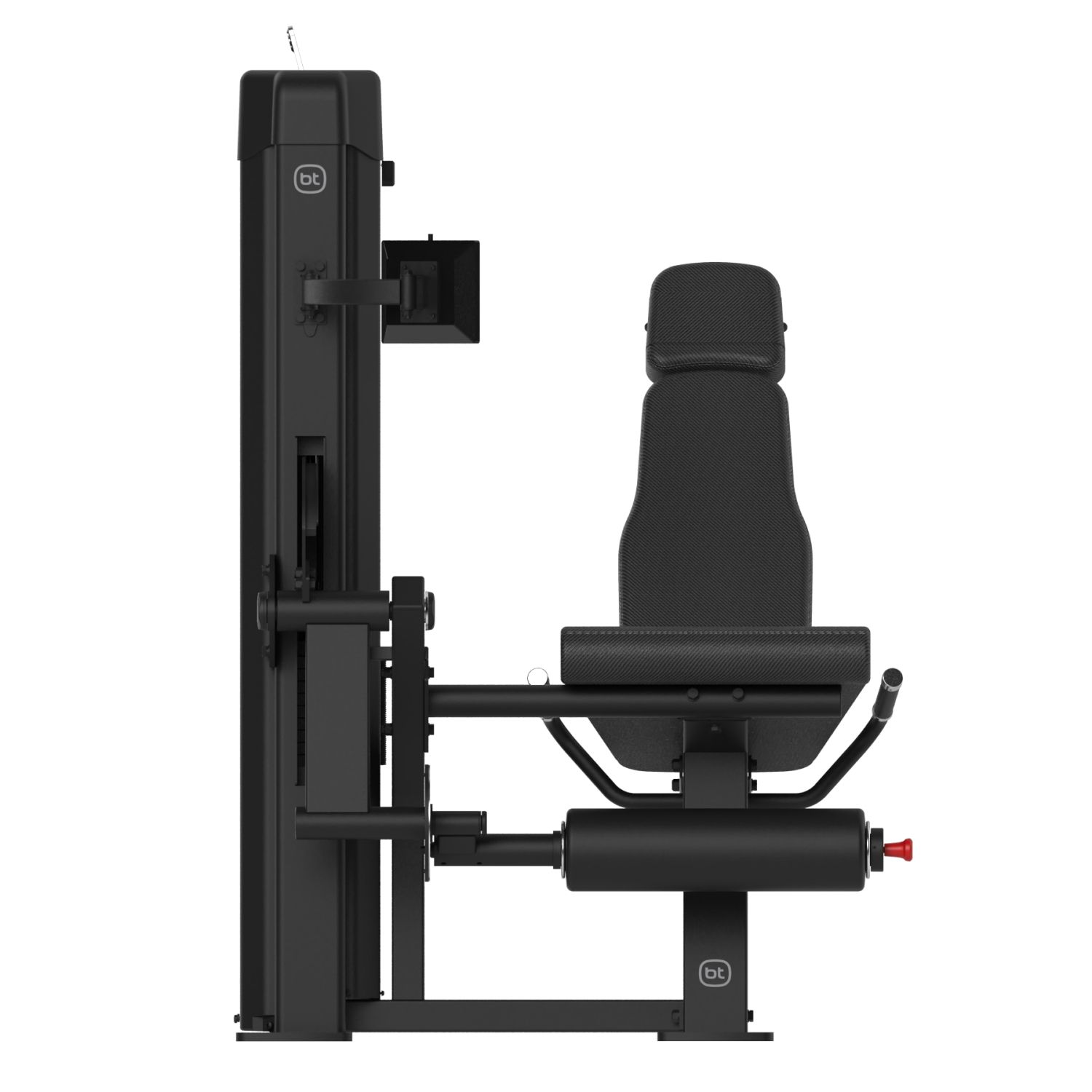 | | |
| --- | --- |
| Product Range | |
| Training type | |
| Product Line | |
| Sports | |
| Net Weight | 145 kg |
| structure | 110 x 52 mm steel tubes with 3 mm thick. Soldier according to the regulation of UNE 10219 , Quality S-275-J0H. Enriched and optimized to maintain a constant section in the curved process , thus avoiding sensitive areas and minimizing the break rate. Cold curved process , through 4 roller system , avoiding all deformation in the process and maintaining physical characteristics throughout the piece. Closed welding perimeter at structural points and union plates. |
| Materials and finishes | 20 mm thick rubber finishes in disc supports. 50 mm thick rubber finishes to support moving parts. |
| units | one |
| Use zone | Inside |
| Weight | |
| Painting Process | 3 layers of paint. Upon and stabilized steel by total immersion of the pieces in different degreasing solutions to guarantee a perfect and complete cleaning of the base material. Antioxidant Printing to guarantee adequate isolation of internal oxidation and a good adhesion of the paint. 2 Final layers of epoxy paint of polyester powder , drying 240oC. |
| Assembly Process | 18 mm plaque system against plate , to avoid slacks and torsions in the maximum effort areas. An ergonomic and biomechanical study to optimize each exercise. |
| design | Study of biomechanics and ergonomics under the supervision of associated professionals and athletes. After a long design period; From the sketch , research in Motorering , production of prototypes , test by professional athletes our products are market. |
| Assembled Dimensions | 153 x 157 x 115 cm |
| Work zone | Lower train |
| bearings | SKF Double belt rollers , housed in a closed bush , anti slack , ensuring a constant movement direction. |
| Regulation Levels | Adjustable roller with 5 positions via pop -pin. Adjustable support with 4 positions by pop -pin and with chromed steel guide. Regulation system by means of a single bolt , manufactured in techno-polymer with 750 kg breakage index. |
| Grips | Anodized aluminum , rolled favoring grip. |
| axes | 10mm thick plates cut to laser with another 10mm thick plate to reinforce , to get a soft movement without slack or torsions produced by the continuous use or load. |
| Loading capacity | 310 mm supports for 6 20 kg BODYTONE discs per arm (up to 240 kg for starting) |
| Measures | 153 x 157 x 115 cm |