Squat And Calf FH50
FH50
Machine to make squats and twin, for a slow and controlled execution of the exercise.
Forza Hero is the premium line of Bodytone force machines, designed to meet the needs of the most demanding gyms and training centers. These machines have been carefully developed with the aim of providing your users with an unparalleled training experience and higher results.
Within the Forza Hero line, the squat machine and heel elevation FH50 stands out for its exceptional functionality. Designed specifically to perform squats and twin exercises, this machine allows you to perform a controlled movement, ensuring precise and effective execution.
The FH50 offers a series of outstanding characteristics that make it an ideal choice for your gym. You can choose to incorporate a connectivity kit, which includes a 10 ″ touch console with NFC connection, which will allow your users to monitor and exhaustive control of their training, in addition to visualizing at the time the metrics of your training.
The squat machine and FH50 heels elevation also has a repetition counter integrated into the fairing, which gives you an instant feedback of your exercises. In addition, at the top of its fairing it includes a bottle rack and a slide tray with non -slip texture, so you can have your belongings by hand.
Comfort and durability are key elements in this machine. Therefore, the supports are made of foam and upholstered in simile antiallergic skin, easy to clean and with a carbon fiber effect texture that provides a luxury sensation. In addition, rear protectors manufactured in injected abs is included, which protect and reinforce upholstery and add a high quality finish to the machine. Its height can be easily adjusted thanks to a pop-in mechanism for simple use and incorporates two non-slip and non-absorbent PVC handles that offer a safe and comfortable grip to perform the exercise.
The squatting machine and FH50 heel lifting uses plaque guides are stainless steel and PVC -coated steel cables guarantee an ultrasylenc and safe movement. The load capacity that comes standard are 107 kg, divided into 7 kg plates. In addition, it uses a magnetic weight selector with color code on the plates, facilitating the identification of the intensity level.
In summary, the squat machine and fh50 heels of the Forza Hero line is an outstanding choice for your gym. Its exceptional functionality, optional connectivity, comfort, durability and high quality design make it a valuable investment and provide your users with a superior training experience, contributing to its success in achieving their fitness goals.
Additional information
FORZA HERO
Bodytone's premium line of strength machines, designed to satisfy the most demanding users in gyms and professional training centres.
Optional connectivity kit
Including a 10-inch touchscreen
and improves user satisfaction
With this display your users will enjoy detailed training tracking and share the data with their smartphone efficiently and quickly.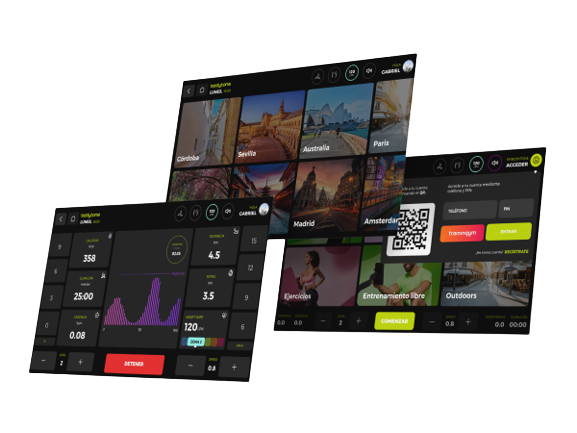 Digital Counter
Users will now be able to concentrate on training and stop counting reps.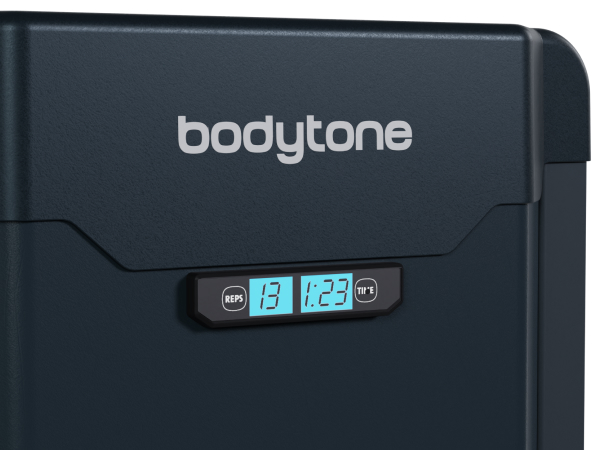 Maximum comfort
Backrests made of high-quality foam and upholstered in imitation leather, anti-allergenic and easy to clean. They also include a rear protector that protects and reinforces the upholstery.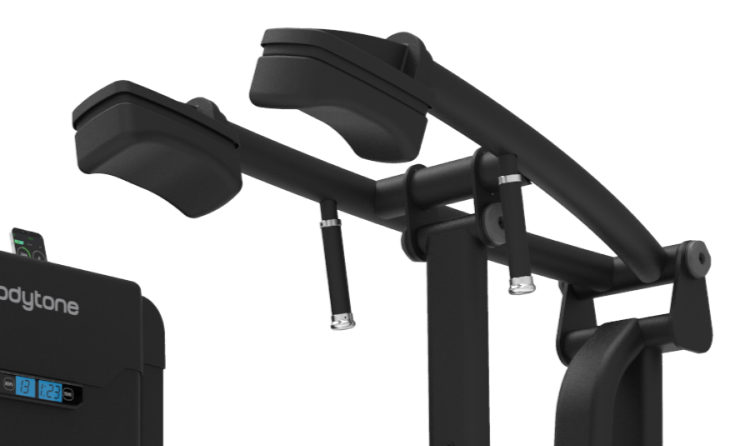 Easy to adapt
The height is easily adjusted thanks to a pop-in system that allows the user to adapt the height to their needs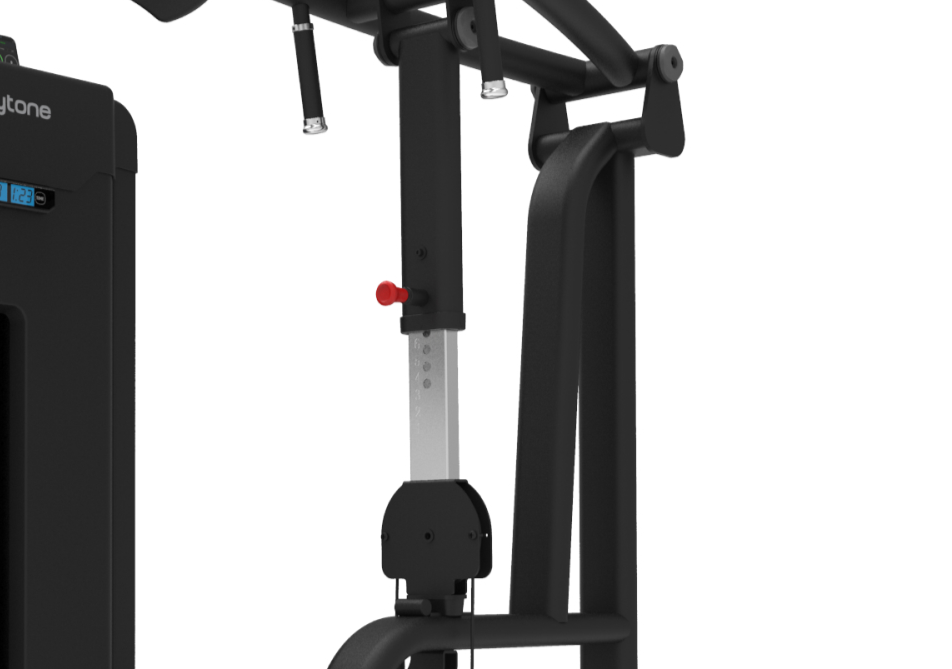 | | |
| --- | --- |
| Weight | 131 kg |
| Dimensions | 119 × 119 × 175 cm |
| Product Range | |
| Product Line | |
| Training type | |
| Sports | |