Leg Press FH59
FH59
Machine for the exercise of quadriceps, buttocks, and hamstrings on the back of the thighs.
Forza Hero is the premium line of Bodytone force machines, designed to meet the demands of more demanding gyms and training centers. These machines have been developed thinking about user satisfaction, providing higher training results and an exceptional quality sensation.
The FH59 leg press machine is an outstanding addition to the Forza Hero line. This machine is designed to work quadriceps, buttocks and ischiotibial muscles on the back of the thighs, offering a wide range of exercises to strengthen and tone the legs.
One of the most outstanding features of this machine is the incorporation of a repetition counter integrated into the fairing. This allows your users to focus completely on the exercise without having to worry about counting repetitions. In addition, the machine is equipped with a practical bottle rack and a slide tray with non -slip texture, so that your users can train comfortably and have their belongings.
The FH59 offers the possibility of adding an optional connectivity kit, which includes a 10 ″ touch console with NFC connection. This console allows your users instantly visualizing the metrics of their training and carrying out an exhaustive monitoring of their progress through their smartphone. This characteristic improves training experience and provides a higher control level.
The machine design focuses on comfort and durability. The seat, support and head are made of foam and upholstered in simile antiallergic skin, easy to clean and with a carbon fiber effect texture. In addition, a rear protective cover manufactured in ABS injected, which protects and reinforces the upholstery, providing a high quality finish. The machine also has a towel fixing system at the back of the head, for more comfort during training.
The usability of the machine is simplified thanks to the pop-in system, which allows your users to easily adjust the angle according to their needs. Non -slip and non -absorbent PVC handles offer a safe and comfortable grip during the exercise, while the platform for supporting the feet is covered with an non -slip material for greater stability.
The FH59 guarantees an ultrasilencious and safe movement thanks to stainless steel plates and PVC -coated steel cables. In addition, the machine comes with a standard load capacity of 91 kg, with 7 kg plates and a magnetic weight selector with color code for rapid visual identification of the desired intensity level.
In summary, the FH59 leg press machine of the Bodytone Forza Hero line is an exceptional choice for gyms and training centers that seek to offer their users a superior quality training experience. With its advanced functionality, ergonomic design and
Additional information
FORZA HERO
Bodytone's premium line of strength machines, designed to satisfy the most demanding users in gyms and professional training centres.
Optional connectivity kit
Including a 10-inch touchscreen
and improves user satisfaction
With this display your users will enjoy detailed training tracking and share the data with their smartphone efficiently and quickly.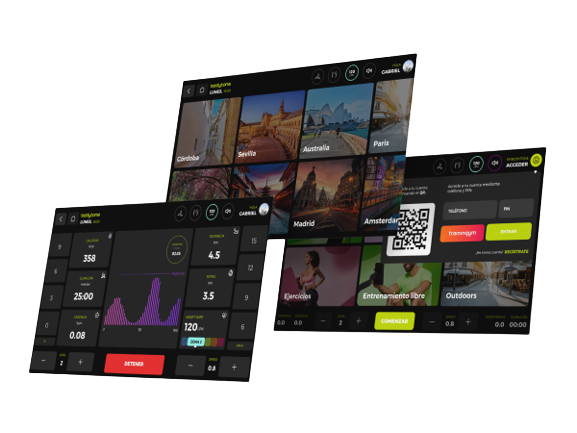 Digital Counter
Users will now be able to concentrate on training and stop counting reps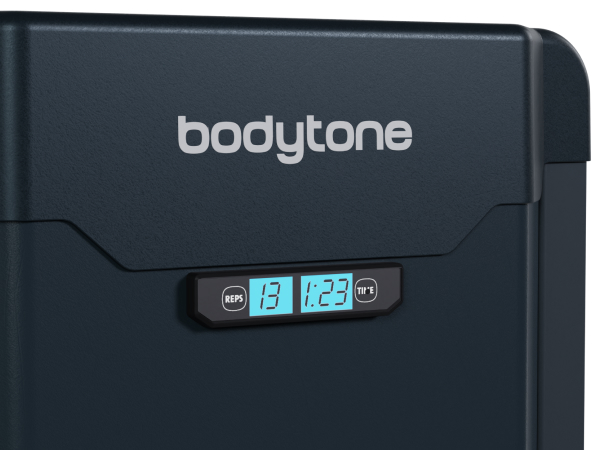 Maximum comfort
Backrests made of high quality foam and upholstered in imitation leather, anti-allergic and easy to clean, with a back protector that protects and reinforces the upholstery.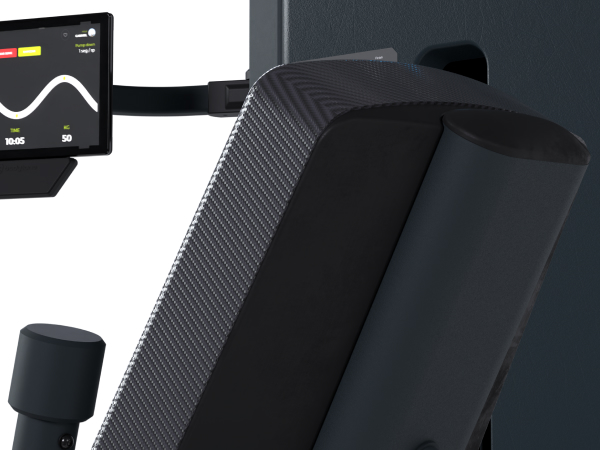 Easy to use
A quick release lever allows the user to start and end the exercise comfortably and safely.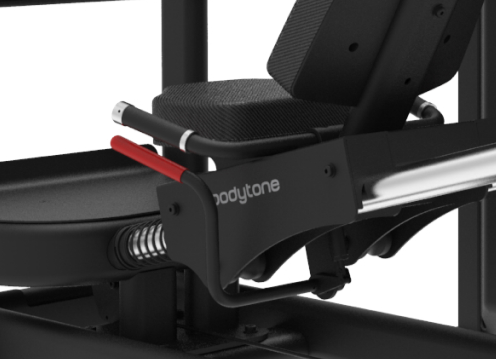 | | |
| --- | --- |
| Weight | 240 kg |
| Dimensions | 181 × 117 × 165 cm |
| Product Range | |
| Product Line | |
| Training type | |
| Sports | |