DU30 Smart Exercise Bike
DU30
Upright bike with motorized electromagnetic resistance, 24 intensity levels and Bluetooth connectivity
369,00 €
218 in stock
Raise your training level with the Bodytone DU30 exercise bike, with motorized magnetic resistance and 24 intensity levels so that you can comfortably regulate the pace in your training sessions.
Its console has an LCD screen on the to see a series of basic functions, including pulse and RPM thanks to its pulse sensors built into the handlebars.
In addition, to enjoy a more complete and intelligent experience, it has Bluetooth connectivity for apps such as Zwift, Bkool, Kinomap or MyBodytone.
Additional information
La línea más accesible de Bodytone, perfecta para practicar deporte en casa de forma cómoda y fácil.
Consola
La DU30 incorpora un sensor de frecuencia cardíaca en su manillar, cuenta con una pantalla LCD para seguir las distintas métricas de tu entrenamiento y gracias a su botonera puedes modificar tus entrenamientos o establecer uno de sus 12 programas predefinidos.
Además, incorpora conectividad Bluetooth para vincular dispositivos IOS y Android o conectarse a aplicaciones como  Zwift, Mybodytone y Kinomap.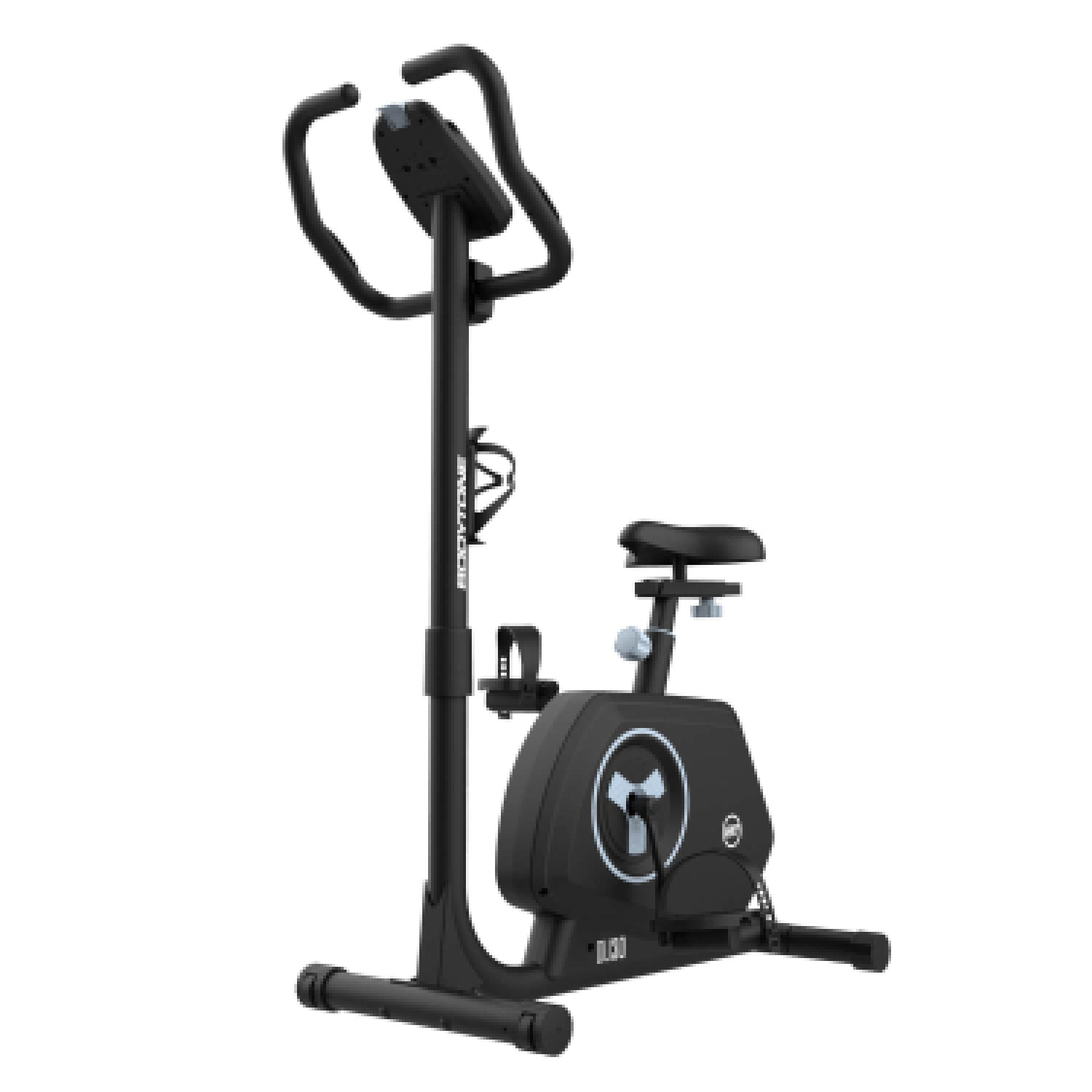 Manillar
Incorpora un manillar de doble acción: manillar móvil para trabajar el tren superior y manillar fijo con pulsómetro por contacto. Además, cuenta con una botonera para regular los 32 niveles de intensidad fácilmente.
Pedales
Pedales con almohadillas de gel que aportan una mayor sensación de agarre que cuentan con una zancada de 36 cm.
Cuenta con un masa de inercia de 9 kg que le da al entrenamiento una sensación  más natural y realista.
Sistema de transmisión de correa POLY-V®
La bicicleta cuenta con 4 conteras para facilitar su estabilidad y un portabotellas.