Cross Over 1 Station EC/1S
EC/1S
The EC/1S 1 Station Crossover is an individual pulley crossover, specially designed and manufactured to fit into any space in your fitness room. It has a load of 95 kg and is perfect for bodybuilding training.
The EC/1S 1-station crossover is a machine that easily adapts to small spaces.
This machine is perfect for personal training. This is due to its 95kg spine (a 5kg hammer and 11 8kg plates) and the multi-position of the grips, which allow a wide range of exercises for any muscle group: back, chest, legs, biceps, triceps, shoulders.
The most outstanding characteristics of the EC/1S are its transmission with a 6 mm thick steel cable covered in PVC with a resistance of up to 900kg.
3.5 mm thick, translucent and highly resistant ABS lids and covers.
Protections on both sides, to avoid any possible damage caused by contact with the weight plates.
Bold es la referencia en máquinas de fuerza de gimnasios y centros deportivos del más alto nivel por su diseño, prestaciones y durabilidad.
Estructura
Nuestras crossover, al igual que el resto de productos de la gama Bold, destacan por tener una estructura robusta y firme gracias a los materiales de alta calidad empleados. Su estructura fabricada en acero está soldada mediante proceso robotizado. Mientras que las guías de placas son de acero macizo al carbono y están tratadas mediante un doble cromado endurecido para mejorar el deslizamiento de las placas.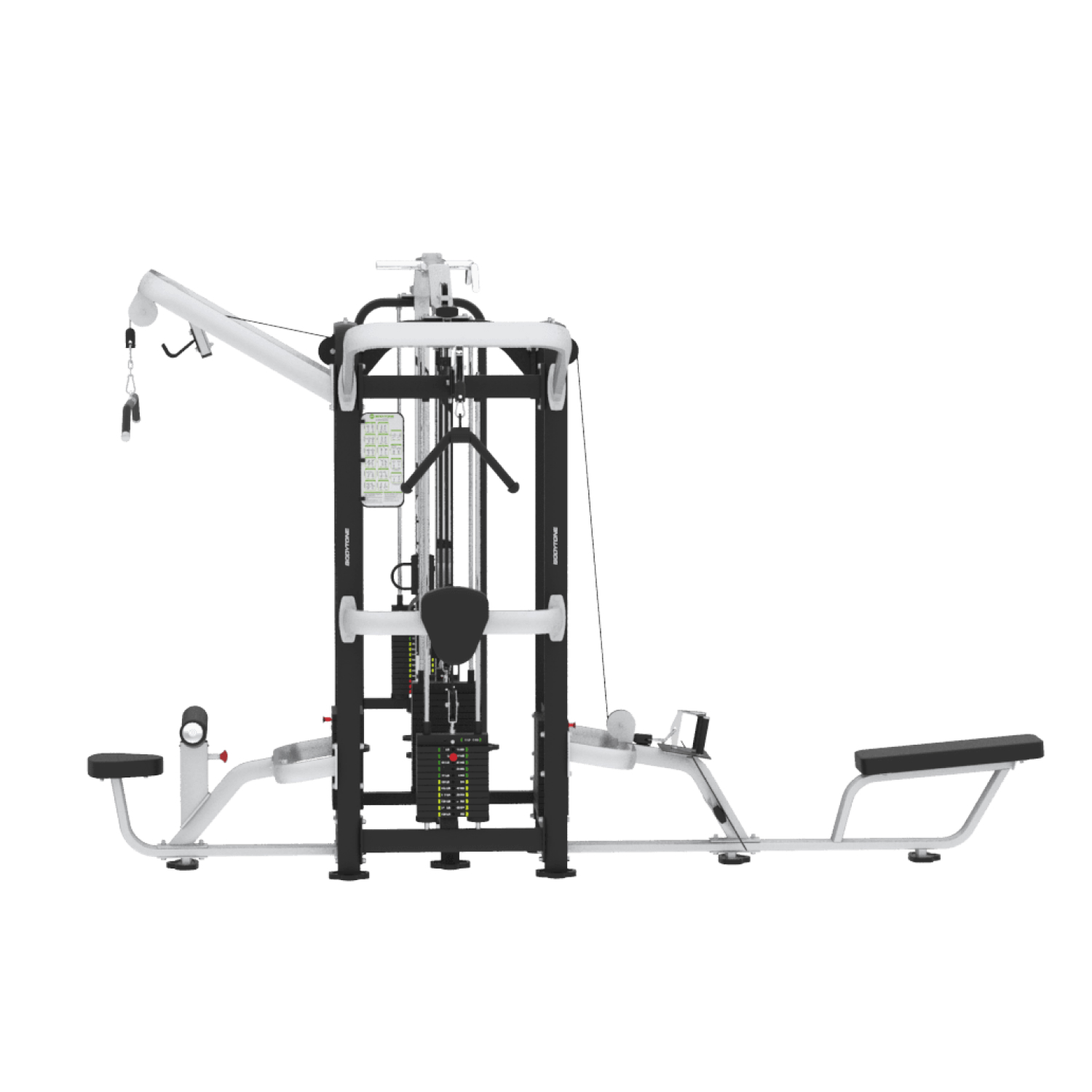 Conectividad
Los productos de la gama Bold cuentan con una pantalla táctil opcional de 9`` con NFC, que permite al usuario ver la progresión de su entrenamiento y registrar la actividad en su app favorita. Además, todas las máquinas selectorizadas cuentan con un contador digital de repeticiones para que puedas enfocarte al 100% en el ejercicio.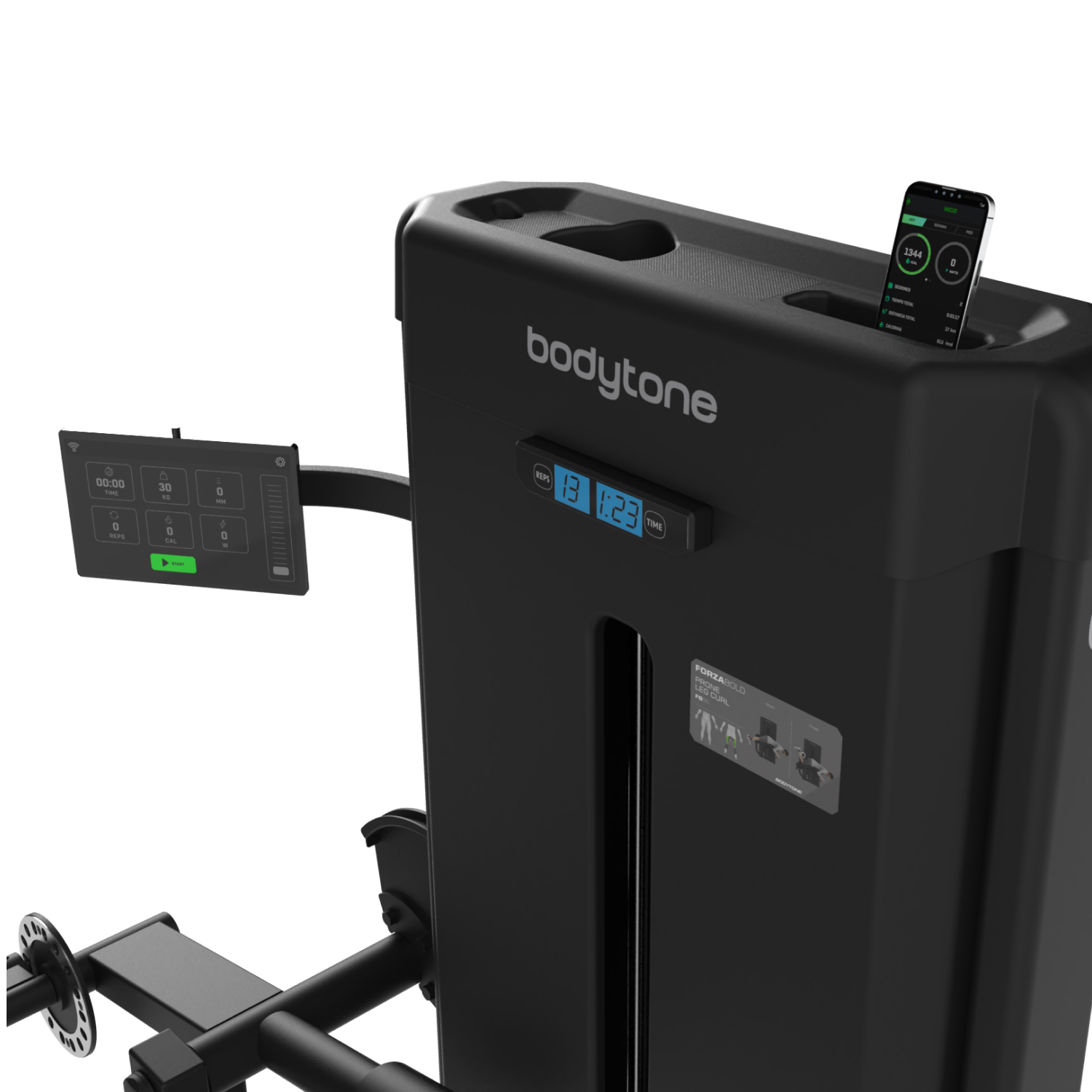 Cruce de poleas
Las poleas de Crossover están fabricadas en Nylon para maximizar su resistencia y que la práctica de la actividad sea ultrasilenciosa.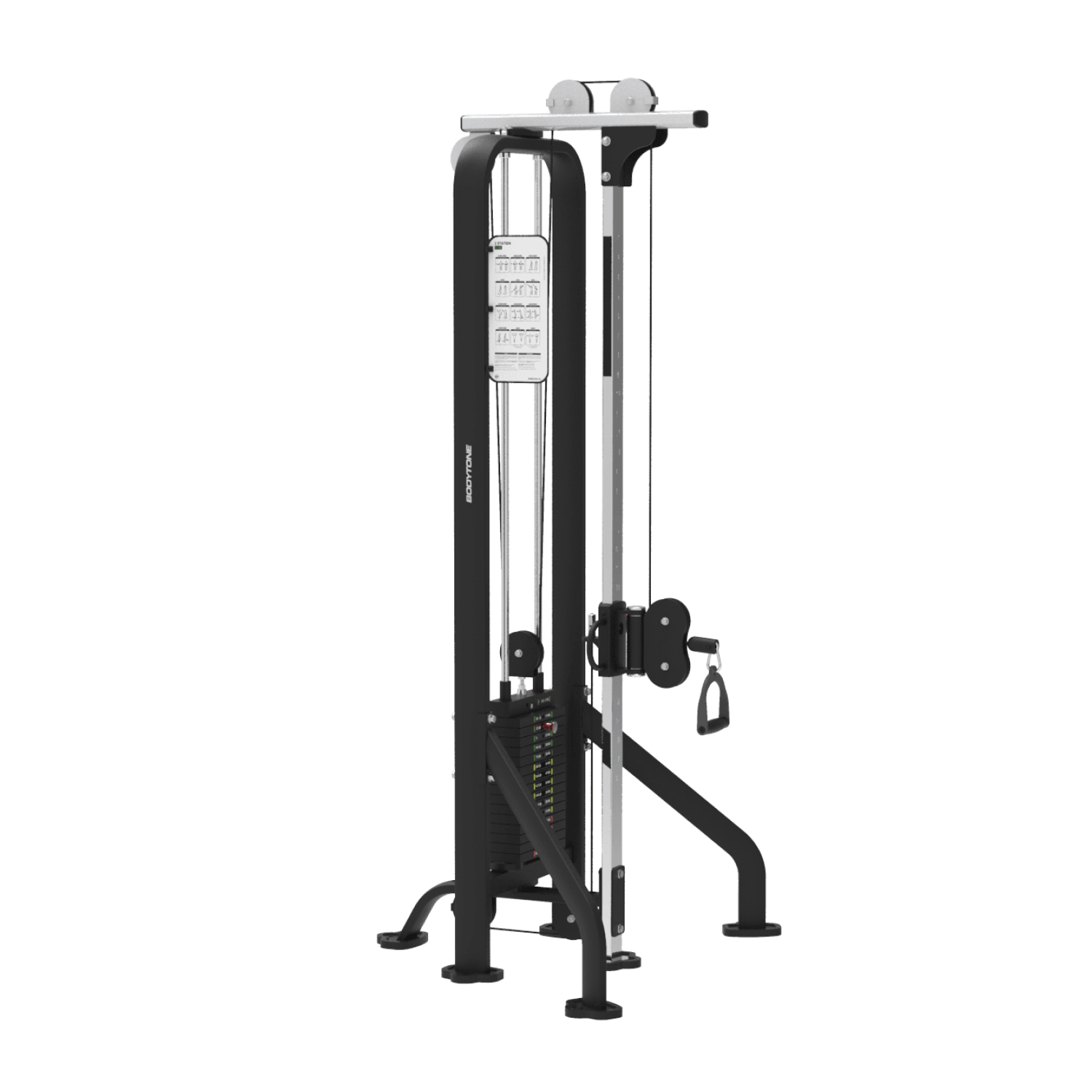 | | |
| --- | --- |
| Product Range | |
| Training type | |
| Product Line | |
| Sports | |
| Net Weight | 180 kg |
| structure | High strength 3 mm steel tube, laser cut for greater precision , and welded by robotic process. |
| Materials and finishes | Discs made of iron with urethane coating and central steel ring and steel bar |
| Color | |
| units | one |
| Other Specifications | This multiestation allows the training of a single user simultaneously. |
| Use zone | Inside |
| Weight | |
| Transmission | 6 mm mm steel cable covered with PVC with a resistance of up to 900 kg. |
| Painting Process | 7 layers of paint. 3 layers of protection and 4 layers of paint. Upon and stabilized steel by total immersion of the pieces in different degreasing solutions to guarantee a perfect and complete cleaning of the base material. Antioxidant Print to guarantee adequate insulation of internal oxidation and good adhesion of paint. 2 Final layers of epoxy paint of polyester powder , drying at 240ºC. |
| design | Study of biomechanics and ergonomics under the supervision of associated professionals and athletes. After a long design period; From the sketch , research in Motorering , production of prototypes , test by professional athletes , our products go on the market |
| Assembled Dimensions | 99 x 120 x 230 cm |
| Work zone | Full Body |
| Bases | Manufactured in 3M non -slip material to ensure support safety. |
| Guide de placas | Carbon solid steel calibration and hardened double chrome treatment for a better sliding of the weight plates. |
| pulleys | Nylon pulley with an internal bearing and silent operation. It has 29 height positions |
| plates de peso | 1 column of 95 kg (125 kg option) |
| Selector de peso | Magnetic with ergonomic rotor and safety cable. |
| upholstered | Leather upholstery , resistant to perspiration , antiallergic and antibacterial , with special high density foam interior. |
| Loading capacity | 1 column of 95 kg (125 kg option) |
| Measures | 99 x 120 x 230 cm |
| Pieces moviles | Mobile steel parts ST52 Beveling , calibrated and machined. |